Webinar Review: The Future of Marketing with Brian Solis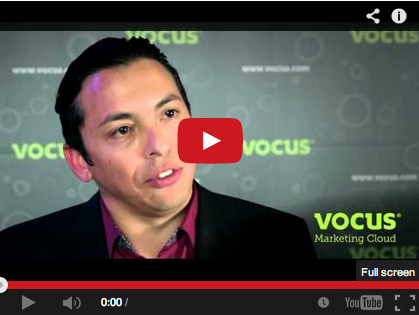 On October 30, 2013 Vocus Marketing Cloud hosted a free live webinar called "The Future of Marketing" with Brian Solis, award-winning author of "What's the Future of Business?" and principal at Altimeter Group. Brian is known throughout the world for his studies and influence on the effects of emerging media on business and marketing.

This 60 minute Vocus webinar, "The Future of Marketing," is geared toward marketing professionals and business owners who are involved in making marketing decisions. It provides an introduction to some of the concepts covered in Brian's latest book, "What's the Future of Business?". In this webinar, Brian discusses how businesses can reach connected consumers, or 'Generation C'. He also explains the importance of avoiding "Digital Darwinism", which he defines as, "The evolution of consumer behavior when society and technology evolve faster than your ability to adapt." Brian talks about the power of shared customer experiences and why they are critical for marketing success. Finally, he enlightens viewers with a prescription to follow six new principles of online influence that every marketer and business owner needs to know.

Do you want to know more about Brian's work? Read his blog, which ranks in the top 10 of AdAge's Power 150, or browse the SlideShare presentation of the research Brian does through the Altimeter Group. If you'd like to view a recording of "The Future of Marketing", you can do so on Vocus. Vocus is a premium provider of marketing software. They often hold valuable webinars with highly regarded PR and marketing professionals.